BM Life Stages Future proofing your legacy
---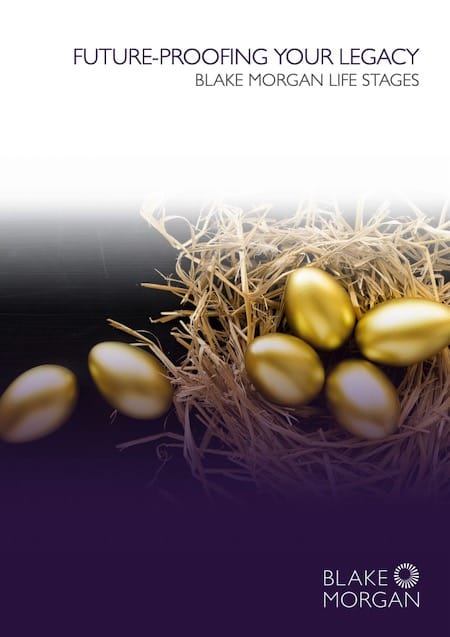 Our final BM LIfe Stages report 'Future-proofing your Legacy' focuses on how people save for their future, plan to retire and hand over control of their assets and business.
Planning for the future can seem a daunting task and for many successful busy people, keeping on top of day-to-day decisions can be all consuming. But if you've invested in a business to make it a success, protecting your longer-term interests and having a plan for your succession should be top of the agenda.
Making decisions now that shape your future, the future of your business and the future of your family, will protect you in the long term.
Download our guide
Download our guide now
---
Complete the optional form below to receive private client updates from us directly to your inbox. If you would like to receive a call from a Blake Morgan representative leave us your number and we'll be in touch!
Enjoy That? You Might Like These:
---
21 January - Richard Jones
We look at business interruption insurance in the pandemic and why the Supreme Court decision in the Financial Conduct Authority (FCA) test case is good news for businesses.
Read More
12 January - Simon Stokes
There was a concern that with the possibility of no deal and the UK being a "third country" after the transition period, data transfers between the UK and European Union/European...
Read More