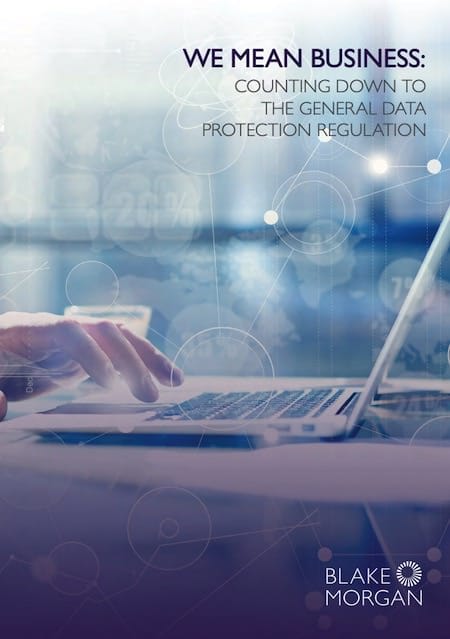 All organisations that process personal information need to comply with the General Data Protection Regulation (GDPR). In addition, the new ePrivacy Regulations will soon come into force which will also bring changes to direct marketing rules and new obligations for IT-based communications providers.
The GDPR includes concepts such as the 'right to be forgotten' which businesses need to fully understand and ensure compliance. It's not just reputation that is at stake for failure to comply – businesses are be liable for fines of up to 20 million euros worldwide or 4% of their annual turnover (whichever the greater) if they don't take the necessary action to ensure they are compliant.
Our guide to the General Data Protection Regulation highlights the most important actions that your organisation should be taking to comply with the latest data protection laws. If you have any questions on GDPR our data protection and regulatory experts are available to answer your questions at [email protected].
Download our GDPR guide
Download our GDPR Guide
---
Complete the optional form below to receive data protection updates from us directly to your inbox. If you would like to receive a call from a Blake Morgan representative leave us your number and we'll be in touch!