Catherine Morgan
Legal Director
She has very good client-handling skills and leaves no stone unturned. She is a remarkable strategic thinker - she thinks very holistically about cases and never loses sight of the main issues, but can also dive into the minutiae of things.
Family Law solicitor and a Resolution accredited specialist, Catherine advises clients in divorce/civil partnership proceedings, financial remedy negotiations and in private law Children Act matters, as well as Cohabitants' disputes and in drafting Deeds of Cohabitation and Pre-Nuptial/Post-Nuptial Agreements. Catherine often advises clients in cases with complex elements and in 2019 was named by eprivateclient as one of the Top 35 under 35 professionals in the private client sector.
Main areas of practice
Catherine's other key areas of practice include:
Divorce/Civil Partnership
Financial remedies in matrimonial cases
Children Act matters and children's arrangements
Cohabitation disputes
Pre-nuptial and post-nuptial agreements
Clients
Catherine acts for clients in a wide range of Family Law matters including cases with complex legal issues and substantial assets.
Expertise
Career
Catherine has risen to the position of Legal Director, having trained and qualified at the firm, acting exclusively for clients in Family Law matters since her qualification.
Catherine is Resolution Accredited specialist in Family Law, Complex Financial Remedies and Private Law Children Matters.
In 2019 Catherine was listed by eprivateclient in the prestigious Top 35 under 35 awards, which recognises outstanding contribution to the sector.
She has been acknowledged as an 'Associate to Watch' in Chambers 2017, 2018, 2019 and 2020 and a 'Next Generation Lawyer' in Legal 500 in 2017, 2018 and 2020 as well as a 'Recommended Lawyer' in the 2019 Legal 500 directory.
Catherine was also a finalist of the NatWest Venus Awards in the Employee of the Year category for 2014, making it through to the final three.
Accreditations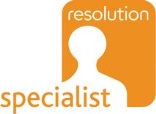 Memberships
Resolution Accredited Specialist in Family Law, Complex Financial Remedies and Private Law Children Matters
Significant Experience
Divorce/Civil Partnership proceedings and matrimonial finances: Advising in financial settlements, undertaking financial disclosure and leading negotiations, as well as acting in Court proceedings or advising in the background to parties attending mediation.
Financial remedies: Negotiating settlements and acting in Court proceedings to determine the financial settlement upon divorce or dissolution of a civil partnership. Advising clients in cases that include complicated elements such as assets abroad, multiple properties and cases with pension issues, as well as family businesses.
Private Law children work: Advising clients in relation to Children Act matters including complex matters in contested Court proceedings as well as leading negotiations. Catherine also advises client in the background to the mediation process. Experience includes acting in cases with intractable contact disputes, having experience of acting in children's arrangements where there has been the involvement of a children's Guardian and complex allegations of harm. Catherine also acts in cases where a parent wishes to relocate abroad with their children
Safeguarding family wealth/preserving assets: Representing clients entering into Pre-Nuptial and Post-Nuptial Agreements as well as Cohabitation Agreements.
Cohabitation disputes: Experience in advising clients in cohabitation disputes and the Trusts of Land and Appointment of Trustees Act 1996, as well as negotiating settlements.
Additional Expertise
Catherine is highly regarded by her clients and also in the local Family Law community, as a result of her active involvement in her local Resolution group.
Quotes
---
"Extremely personable and lovely with clients. Knowledgeable about the law but also has a sensitive appreciation of the difficulties faced by clients."
Catherine Morgan is a well-regarded associate, advising on divorce and separation proceedings as well as related financial remedy cases. She continues to be acknowledged as a "rising star" and is praised by clients for her work: "She is knowledgeable, diligent and discreet and a firm negotiator."
Catherine Morgan's professionalism is exceptional.
Catherine Morgan is an associate praised as a "rising star" and highly rated by clients.
Thank you for all your help and your kindness in the most trying time of my life. I count myself as being very lucky to have found you. I really appreciated everything you have done for me Catherine.
Thank you for your patience, your understanding, your help and your constant support through this troublesome year. I really appreciate it and hold you in high regard.
Your passion, compassion and commitment for what you do really came through
Thank you, sincerely, for the efficiency and manner in which you have concluded my divorce proceedings. Your professionalism has made, what has been a naturally difficult time, much easier to bear.