Child custody solicitors
Solving custody and parental disputes compassionately
The Blake Morgan Family Team has a team of child custody solicitors who are experts in advising and representing separated and/or divorced parents who are in dispute over the arrangements which need to be made for their children. Our child custody solicitors also act for grandparents who have been prevented from seeing their grandchildren. Our team of experienced, specialist child custody solicitors can provide tailored advice and (where no other course of action is possible) legal representation in the Family Court.
Arrange A Call With One Of Our Experts
Child Arrangement Order
Where there is a child custody dispute with whom the children should live or how much time they should spend with the non-resident parent, our child custody solicitors can help by drafting Parenting Plans, to include Parental Responsibility Agreements, in the event that they can be resolved by negotiation. In the absence of an agreement, we will apply to the Family Court for Child Arrangement or Parental Responsibility Orders.
Relocation cases
For parents wishing to move within England and Wales or abroad with their children, whether temporarily or permanently, who do not have the consent of the other parent, we can advise as to the legal merits of the case and request the necessary permission from the Family Court.
Specific Issue and Prohibited Steps Orders
It is essential to be proactive where it is not possible to agree what you wish for your children. Applications can be made to the Court to obtain clarification on what is in the best interests of the child in terms of one specific issue, for example which school the child should attend or whether they should undergo a medical procedure.
Grandparents
Sadly, family breakdown can all too often lead to grandparents becoming estranged from their grandchildren. We have expertise in acting for those who are affected; including the provision of legal representation in Court should an application for a Child Arrangements Order be necessary.
Our Clients
---
Our child custody solicitors specialise in child custody and parental disputes. We advise and act for a wide range of parents and grandparents who find themselves involved in Family Court proceedings. We also offer mediation and collaborative practice but recognise that in a significant number of cases the Court-based approach is necessary.
"I thought you handled my case with an exceptional professional manner, taking the time to understand the history of my situation and give the appropriate advice. You were always available to respond quickly on any urgent matters and really helped get me to the point where I am now."
- Mr W

"Our case was handled with extreme speed and professionalism at all times. The case was resolved in a timely manner. We were kept informed at all times of the situation. It was handled with empathy from all parties due to the delicateness of the situation. We were fully supported the whole way through and when any letters came from the other party's solicitors, the situation was very quickly dealt with and put to bed. Would high recommend your services.''
- Mr N K

"Thank you so much for your help. I felt confident at Court, not only because I knew I had a strong case but because of the advice and support you gave me."
- Mr R

Highlights
---
Successfully representing a father in Children's Act proceedings who was denied contact with his 10-year-old daughter in a lengthy and acrimonious dispute between the parents, without cause. Achieving fair contact that was ordered at final hearing – to our client's joy.

Acting for a mother who wished to return home to Canada with her two children and successfully representing her in Court proceedings after the children's father refused to agree to the relocation. The final Order made provision for the children to still have meaningful contact with their father but allowed them to continue to live with their mother.

Advising our client regarding the living arrangements for her two children and how they would spend their time following on from divorce proceedings, guiding her through negotiations and discussions to reach an outcome that worked well for the children.

Awards and Accolades
---
Flora Grossman is a Mediator.
Simon Burge and Jennifer Williamson are trained collaborative practitioners.
Simon Burge is HM Deputy Coroner for Central Hampshire – Southampton and New Forest.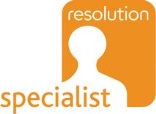 Simon Burge, Jennifer Williamson, James Davies and Catherine Morgan
Christine Plews is an Accredited Mediator.
Christine Plews holds a postgraduate certificate (OXON) in counselling.