We are experts in creating Cohabition Agreements for you and your partner
Blake Morgan is a law firm providing expert advice on Cohabitation Agreements. Our specialist team of cohabitation solicitors can provide a bespoke agreement tailored to the needs of the couple.
The desire to have a Living Together or Cohabitation Agreement in place usually arises out of a property transaction. We advise and act for young couples purchasing their first property together often with the help of family money and older couples who are coming into the relationship with unequal wealth or assets.
Arrange A Call With One Of Our Experts
Main Areas Of Practice
---
Our team of Cohabitation Agreement solicitors are highly experienced in dealing with all types of relationship agreements:
Cohabitation Agreements
We offer a personalised service to create bespoke agreements which are individual to you and your partner. We listen carefully to what you want to achieve in terms of recording the initial contribution to a property and relationship, whether that contribution can be varied and, if so, how, details of who should buy the other out in the event of a separation and how the figures should be calculated.
Separation
If you separate from your partner, financial and parental issues can arise as a result of not having a Living Together or Cohabitation Agreement. If this happens, we can advise on this, but it can be a lengthy and complex process. We prefer our clients take precautions in advance by having an agreement in place.
Our Clients
---
Our Cohabitation Agreement solicitors act for all couples who live together and own property and assets together both at the start of their relationship and if their relationship is likely to or has come to an end.
"Thank you so much for your help and support. It meant an awful lot and made the [cohabitation dispute] process easier for me."
- Miss E

"Thank you and your colleagues for your help and professionalism in dealing with this matter. I have greatly appreciated your support during this difficult period."
- Ms M

"I have been really impressed with how you have handled my case. You have listened to my complicated situation and have been able to resolve my issues with my ex-partner with tact and professionalism to reach my goals. I am very grateful you have taken on the case to a happy conclusion."
- Mr H

Highlights
---
Preparing a Cohabitation Agreement where family members had contributed towards their daughter's purchase of a property with her partner, to safeguard the initial family contribution.

Preparing a Cohabitation Agreement supplementing a Declaration of Trust so that it governed how the parties' monthly outgoings were to be managed, the situation if one party were to become ill, details of who should buy the other out in the event of separation and how the figure should be calculated.

Advising a client in her cohabitation dispute and negotiating a settlement that allowed her to defeat her ex-partner's unexpected demand to sell the property after 20 years of separation. Our client successfully retained her home (buying out her ex-partner) which she had maintained, adapted to meet her vulnerable adult daughter's needs and she also retained the vast majority of the equity.

Awards and Accolades
---
Flora Grossman is a Mediator.
Simon Burge and Jennifer Williamson are trained collaborative practitioners.
Simon Burge is HM Deputy Coroner for Central Hampshire – Southampton and New Forest.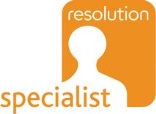 Simon Burge, Jennifer Williamson, James Davies and Catherine Morgan
Christine Plews is an Accredited Mediator.
Christine Plews holds a postgraduate certificate (OXON) in counselling.