Family mediation services
PROVIDING A BROAD RANGE OF MEDIATION SERVICES, FROM THE HIGHLY COMPLEX TO THE MORE STRAIGHTFORWARD
Research shows that family mediation services can be a very effective way for families to resolve conflicts. It is proven to be faster, less costly and – crucially – less adversarial than divorcing through the courts. It can help a couple take control of their family's future, making constructive decisions together rather than asking someone else to decide what should happen to their children or finances.
Blake Morgan's family mediation service is run by two specialist solicitors who have 50 years of family law experience between them. Our solicitor in Oxford, Christine Plews, is accredited with the Family Mediation Council, a certified Child Inclusive Mediator and holds a postgraduate certificate (OXON) in counselling, meaning our mediation services are second to none.
During the COVID-19 outbreak, we are currently unable to undertake meetings face-to-face but are keen to provide as much support as we can to clients during this difficult time. We are able to conduct MIAM appointments or mediation sessions via Zoom rather than having to be postponed. Please contact us.
Main Areas Of Practice
---
Our expert family mediation service can be issue-specific or cover a range of issues including property and children. Blake Morgan has a broad range of expertise in mediation – from the highly complex with significant wealth and jurisdiction issues, to the more straightforward. Clients can contact our mediators directly themselves or their solicitor may recommend trying mediation to avoid Court.
Child Inclusive Mediation
Our Family Mediation Service can offer Child Inclusive Mediation so that the children are spoken to, in a separate meeting, as part of their parents' mediation. This gives a voice to the children which is very helpful in their short and longer term child development. It may also aid you in your decision making process. Therapeutic support is also available.
Our Clients
---
We assist clients from all walks of life, who can self-refer or are referred by their solicitors. Their affairs may be complex or simple. Whatever your circumstances, our mediators can deal with the issues arising from relationship breakdown and be used to discuss children's arrangements. Mediations take place in Oxford, Reading and London.
"Professional, impartial very experienced and entirely reputable."
- Mr X, local referring solicitor

"I was treated at all times with kindness and understanding."
- Mrs A

Highlights
---
Acting for clients in a high-value asset mediation referred by top London law firms, having been consulted during the couple's contested financial remedy court proceedings to help them negotiate a settlement outside of court.

Working with a couple to navigate complex children matters, dealing with shared parenting and creating a parenting plan. Christine Plews was able to draw upon her counselling training and was assisted by a family consultant.

Awards and Accolades
---
Flora Grossman is a Mediator.
Simon Burge is a trained collaborative practitioner.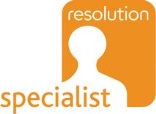 Simon Burge, James Davies and Catherine Morgan
Christine Plews is an Accredited Mediator
Christine Plews holds a postgraduate certificate (OXON) in psychodynamic counselling
Christine Plews is a certified Child Inclusive Mediator