Jennifer Williamson
Partner
Jennifer Williamson came with exceptional recommendations and throughout a very long, traumatic and highly contested financial and children's act proceedings it became very apparent why. Having Jennifer's clarity of thought and attention to detail along with her incredibly calm and warm style at my side in the darkest moments, gave me the confidence to know I was in the safest of hands. They say the devil is in the detail, and Jennifer proved this time and time again. Thank you!
Jennifer has great success helping people deal with changes in their families, whether advance planning to avoid uncertainty, or resolving problems following a relationship breakdown.
Main areas of practice
Divorce or dissolve their civil partnership with dignity
Understand the financial issues arising in all family-law circumstances (including unmarried separation, future planning – pre/post nuptial agreements, upon divorce/dissolution, after a lengthy separation)
Put enforceable documentation in place to deal with current and future financial claims
Resolve disagreements about children: who they should live or spend time with, where they should live (including whether here or abroad), specific issues about other matters such as education
Choose the most suitable approach to resolve their matters: supporting mediation, solicitor negotiations, a collaborative approach, or court proceedings.
Clients
Jennifer assists individuals from a wide range of backgrounds. She is accomplished at representing professionals (including accountants, actuaries, city traders, doctors, teachers, surgeons to name a few), business people, sports people and homemakers.
Jennifer acts for clients living, and with assets, in the UK, and for international clients in the Channel Islands, and the rest of the world.
Expertise
Career
Jennifer achieved a science degree BSc (Hons) at the University of Birmingham.
She qualified as a solicitor in 2009, since when her focus has been solely on family law. Jennifer practiced in leading niche family law practices, including leading the Winchester office of such a firm, before joining Blake Morgan in 2018.
Accreditations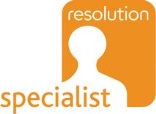 Significant Experience
Pre/post nuptial agreements: Jennifer has advised couples about the content of agreements and helped them put agreements in place which provide a high degree of certainty for the future.
Complex remuneration packages, pensions and businesses.
She is adept at dealing in matters where one, or both, people have complex remuneration packages with numerous pay/benefit/pension elements, as well as restricted stock units, shares, share options.
Jennifer's work also frequently involves matters with significant pension provision, advising about how to best share/protect such. She has experience with a variety of schemes including Armed Forces pensions, Police pensions, NHS pensions, Teachers pensions, final salary and private schemes.
Her cases often require her to advise about business interests, considering value and liquidity. Jennifer's experience includes sole traders, dental practices, restaurant chains, to complex inter-related companies with associated off-shore employee benefit trusts.
Children: Jennifer has experience in difficult cases involving children, including achieving complete reversal of arrangements (change of with which parent the child lives).
Her experience includes cases where the psychiatric assessment of either parent is required.
Jennifer advises about relocation abroad.
Difficult cases: Jennifer has significant experience in difficult cases involving narcissistic husbands or wives, via spending and gambling, or deliberately hidden assets.
Additional Expertise
Jennifer is a trained collaborative lawyer.
She is also an accredited specialist with Resolution (the country's leading family law organisation) for her expertise in family law, financial and children, matters.