Reading law firm with expert divorce lawyers
Reading Divorce lawyers
Our specialist team of divorce lawyers provide a tailored service during your divorce to remedy family and financial issues and achieve the best possible outcome for you. Our divorce lawyers are highly regarded and advise and act for clients all over England and Wales, as well as those living overseas.
Obtaining a divorce is not necessarily going to be straightforward, even if both parties agree that the marriage is over. Challenges often arise in agreeing the reasons for the separation, how and when to separate, where to live, what arrangements to make for children and the financial settlement.
Main Areas Of Practice
---
Our Reading divorce lawyers are highly experienced in dealing with all types of permanent separation and the issues arising from it including:
Divorce
In most cases this is a straightforward process but it can be very complex. The timing of divorce proceedings can be important in tax considerations. Same-sex couples may also have particular considerations, including those arising out of civil partnerships. Our divorce lawyers will deal with the ending of your relationship, efficiently and sympathetically and take time to explain the process and options open to you.
Financial Orders
Our Reading divorce lawyers advise and support on obtaining a financial Order whether through solicitor negotiation, mediation, collaborative law and, where necessary, Court proceedings. All our solicitors are trained in dealing with the complex, difficult and unusual, particularly with regard to business interests (including farms) and all types of pensions.
Divorces with overseas property or residency issues
The English Courts will deal with worldwide assets and our divorce lawyers have expertise in dealing with couples who live abroad but remain domiciled in England and Wales and have property here. Likewise, couples who are resident in England and Wales but have, often, significant investments and assets abroad.
Enforcement
Our Reading divorce lawyers are trained and have expertise in serving Orders abroad and arranging enforcement, enforcing English Orders against English assets and looking at matters in a proactive and creative way.
Mediation
Although not the easiest of options, mediation can be an effective route to reaching a resolution, whilst avoiding Court. It can be used on straightforward and highly complex cases where significant wealth is involved.
Our Clients
---
Our divorce lawyers are highly regarded and advise and act for clients all over England and Wales. We have good relations with the top barristers' chambers and work closely with Blake Morgan's residential property and private client teams, to provide a 360° service to your situation, in order to obtain the best outcome for yourself and your family.
"Thank you for your support, help and advice you make a great team."
- Mrs Y

"You and your team all proved to be second to none."
- Mrs X

"From the moment I walked in to Blake Morgan I felt secure and safe that I was working with professionals … would have no hesitation on using Blake Morgan in the future." 

Highlights
---
Acting for a client where most of the wealth, including a country mansion, valuable works of art and a vintage Rolls-Royce were mostly contributed by our client's ex-spouse. We provided advice for her to achieve a fair share of the family money in challenging circumstances.

Acting for a client with international assets in his divorce and his financial remedy negotiations, allowing him to safeguard family money advanced to the couple in lieu of inheritance. We achieved a clean break for him and preserved his pension provision. By achieving this constructively and by providing advice in the background to mediation saved the client significant cost and meant that the parties could communicate with one another regarding their children.

Frequently acting for cases involving business assets, pensions, international elements and trusts, inheritance and pre-acquired property. A recent case including acting for a client in court proceedings leading to him successfully retaining the family business, his SSAS pension scheme and paying a term maintenance order to his wife.

Awards and Accolades
---
Flora Grossman is a Mediator.
Simon Burge and Jennifer Williamson are trained collaborative practitioners.
Simon Burge is HM Deputy Coroner for Central Hampshire – Southampton and New Forest.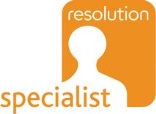 Christine Plews holds a postgraduate certificate (OXON) in psychodynamic counselling